Green Room
Children move in to our Juice Preschool, also known as the Green Room, the academic year before they are due to start Reception.
Our Preschool is overseen by qualified, Early Year's Teacher, Jen Bottrill, who has a background of working within schools and therefore brings a wealth of knowledge and experience to the room.
She works closely with a team of experienced childcare practitioners, to create an environment that is truly stimulating, engaging and unique.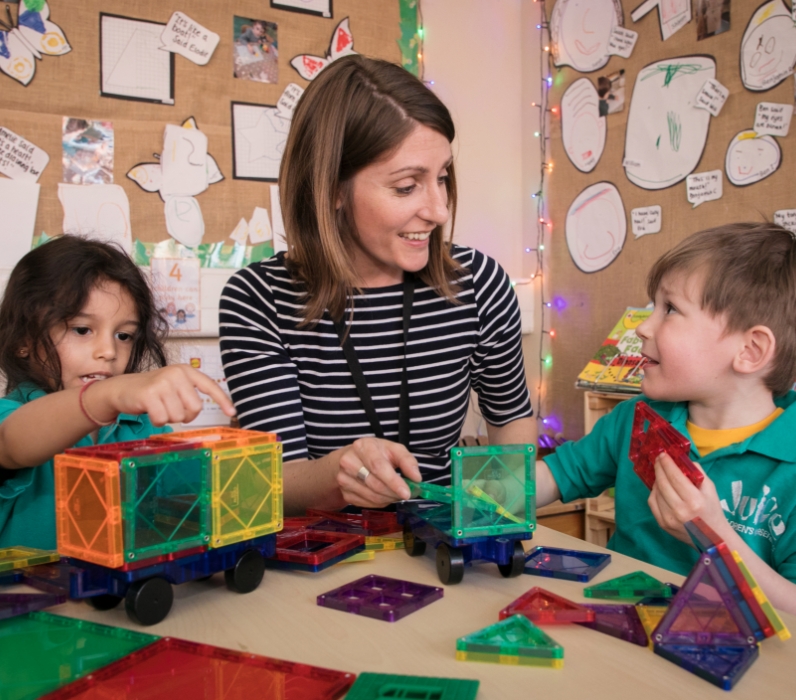 Our Preschool team have a real passion for all things early years and are constantly researching new ideas, taking inspiration from The Curiosity Approach, as well as Early Years guru, Alistair Bryce Clegg, to provide specific resources which support the EYFS, but based around the interests and Next Steps of the children. This means that activities are exciting and varied, and ensures that no two weeks are the same!
That said, activities are also structured to meet the specific learning and developmental needs of our older children, supporting them to be educationally, socially and emotionally ready for the transition to 'big school' by the end of the year.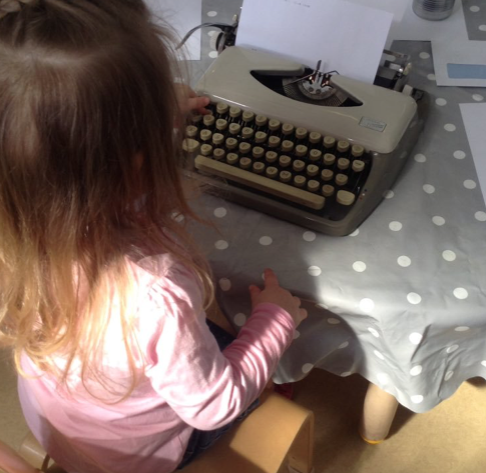 We use neutral colours on our walls, and cosy spaces, to encourage a relaxed, homely feel within the room. We support the children to develop confidence, autonomy and respect and, unlike the rest of the nursery, we do have a uniform for our Preschool children (although this is entirely optional) as we feel that this helps to give them a sense of identity and 'school readiness'.
We explore friendships through stories and puppets, practice turn taking and sharing and encourage self-awareness and support the children to become more independent, whilst also teaching them how to manage risk in a safe environment, which helps to develop their problem solving skills and resilience.
Circle Times are an excellent time for the children to develop their language and listening skills, and we create opportunities for them to work in pairs and share ideas, all designed to stimulate conversations, as well as their imaginations.
Children participate in regular Phonics sessions, reinforcing and building on their understanding of Phase 1 Letters and Sounds, learnt in our Blue and Orange Rooms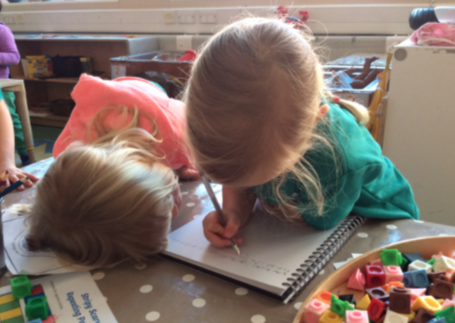 Our Preschool are given time and space to enjoy energetic play daily and, where we can, we bring the outdoors in, so that they can be closer to nature.
Suited up in Puddle Suits, our Muddy Morning sessions are a real highlight of each week, where the children experience a range of outdoor learning opportunities come rain or shine. Not only are these outdoor activities a great way to develop their physical skills, but such adventures also create many learning opportunities that they benefit from across all areas of the EYFS.
In addition to this, with lower staff:child ratios we get out and about as often as we can, exploring the local environment and getting to know our community.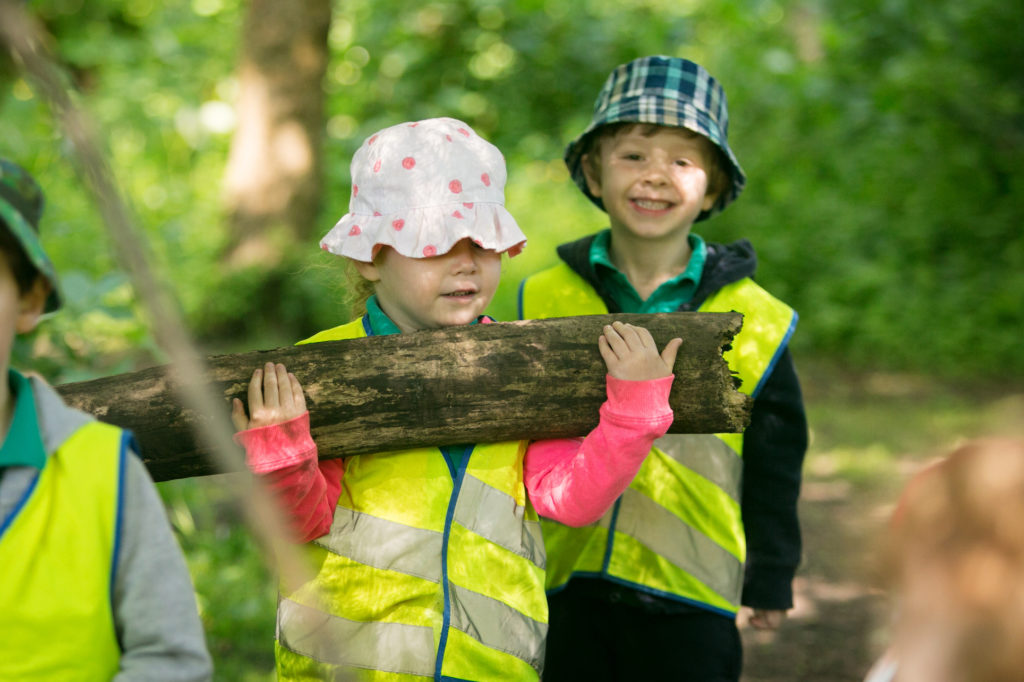 We cover many themes, subjects and topics in Preschool, and are very much guided by the children's interests and questions, to help the children understand their world. They really enjoy, and are encouraged to talk about, their own families and environments, celebrating the diversity within the class.
As we near the end of the year we prepare a full report on each child, so that in advance of their starting at school, their new teachers will already have some background on them, their interests as well as their progress and development.
Every year it is VERY hard to say goodbye! However, we send our Preschool off in style,  with a special Graduation Ceremony, designed to celebrate all they have achieved during their time at Juice.
For more on what the children in our Green Room get up to check out our weekly Preschool Blog.