Health & Wellbeing
Promoting and safeguarding the health and wellbeing of the children in our care is fundamental to us here at Juice.
Given that regular exercise is imperative to improve bone health, muscle strength and flexibility in children, it is important that young children get into the habit of regular physical activity as early as possible, to reinforce positive associations with exercise through to later life.
Furthermore, with the recognition that poor mental and emotional wellbeing can negatively impact an individual's physical health, we believe that it is vital that children, as early as possible, are equipped with the skills and knowledge to be able to safeguard and manage their mental health, so that they can grow and develop into happy, healthy and confident individuals.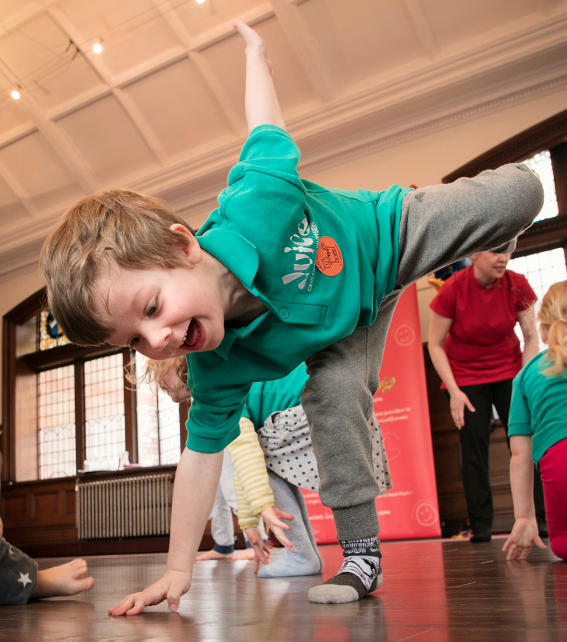 Acknowledging this, we promote the importance of leading a healthy lifestyle, and are proud to hold a Trafford Early Years Healthy Setting Award. We aim to keep our children moving as much as possible, with time planned each day specifically for physical activity, to suit their age and stage of development.
This includes:
weekly Stretch-n-Grow classes for children throughout the nursery focusing on having fun, whilst exercising and learning about health and nutrition,
Mini Me Yoga and mindfulness activities and techniques integrated into daily routines,
all children have regular access to the Juice Nursery garden, complete with Mud Kitchen, Hideaway Den, mark making areas and water wall,
additional, weekly planned PE sessions for children in Blue, Orange and Green Rooms, which take place in the Town Hall,
regular outings to explore Altrincham town centre, as well as visits to the train station, library and local parks,
weekly Muddy Morning outdoor learning adventures for Green Room,
various other activities such as Dough Gym, Wake Up Shake Up, which form part of daily room routines.
So, keep an eye out for us if you are out and about – we are easily recognisable, with the children in their Juice high-vis yellow vests, or you may see us around town in our Kindervans, Juice 1 and Juice 2!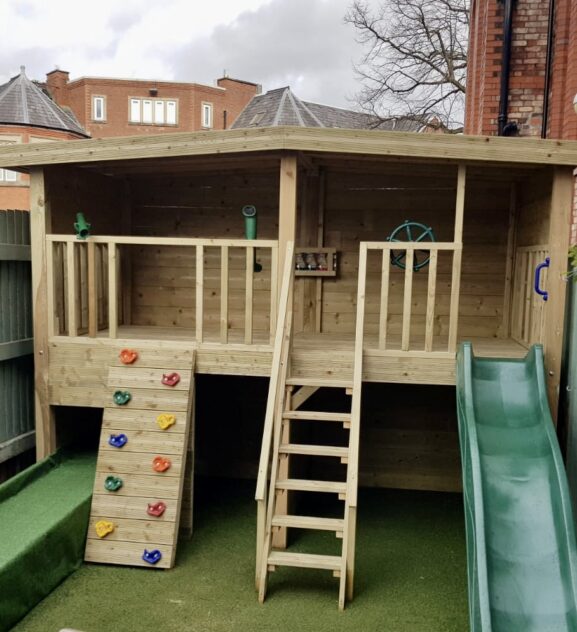 We also recognise the impact that our nursery environment plays on the overall well being of our children.
We aim to create a stimulating and inviting atmosphere, that not only aids the development of the children and facilitates their learning, but that also promotes a 'home from home' feel.
With that in mind, each of our rooms has an easily accessible, calm, cosy area, where the children can relax and recharge as necessary. These areas play an important part of the environment, helping ensure a balance so that the children have neither too much or too little stimulation.