Pink Room
Our Pink Room caters for our non and newly mobile children.
Nurture is core to the Pink Room, with our team working closely with parents to ensure a consistency between home and nursery. We do our very best to follow each child's individual routine. Cots are readily available at all times during the day, should a child need to sleep, and all bottles are made on demand, in our dedicated Milk Kitchen, using the milk of parent's choice, whether this be formula or breast.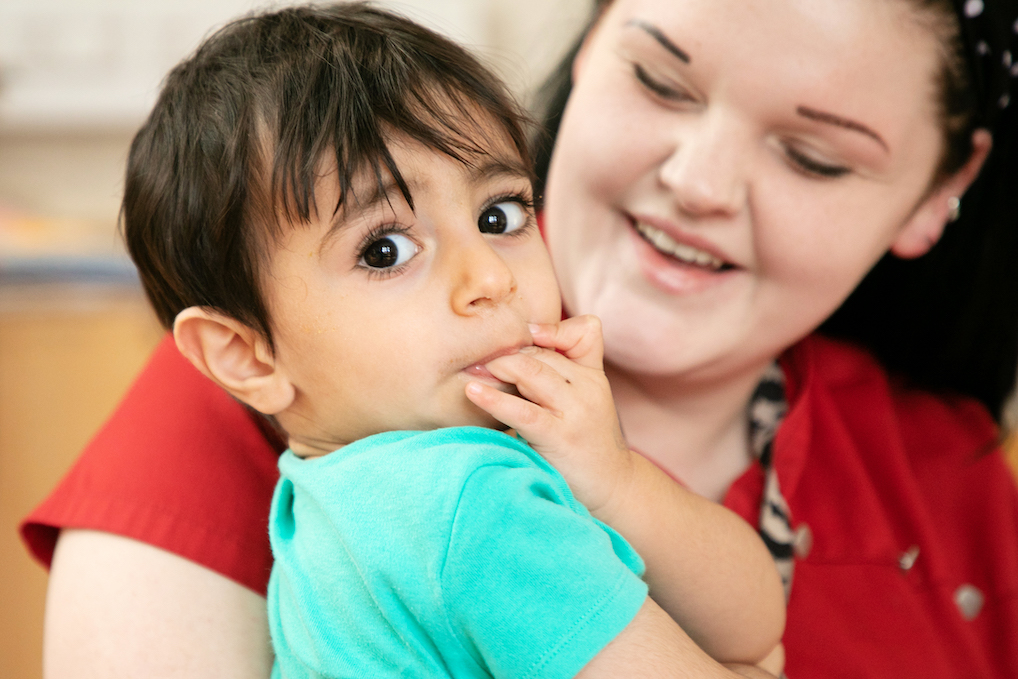 As small as the children are, we particularly focus on movement and sensory exploration, to help them connect with their environment, as well as working to support the development of their communication and language skills.
Activities include lots of sensory and messy play, and the children benefit from stimulation as a result of time spent in the black and white area, as well as our Sensory Room, where they also enjoy heuristic play, which allows them to experiment with different objects and materials.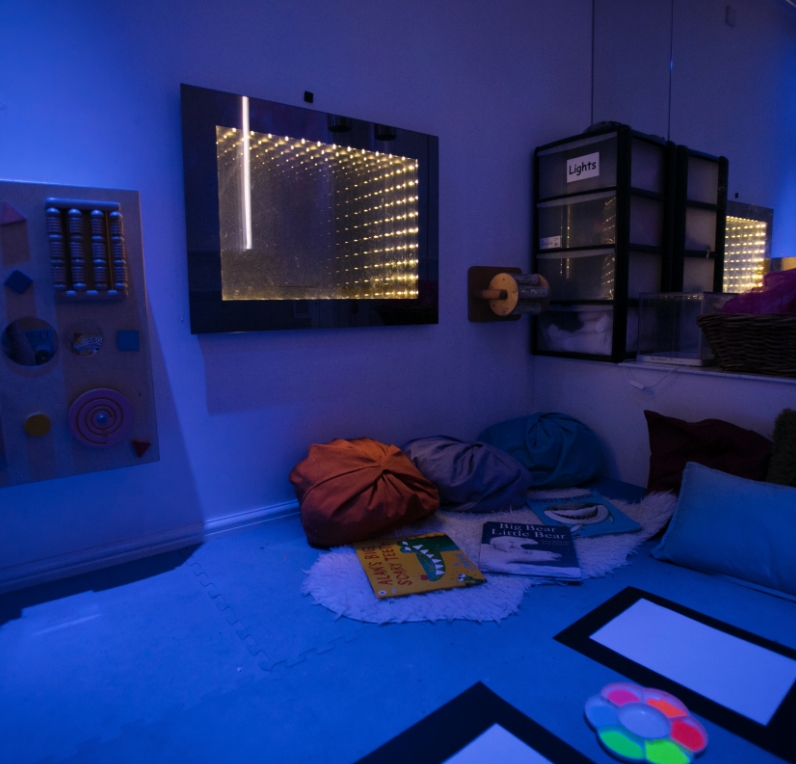 Our Pink and Purple Room teams are Signalong trained, and introduce simple signs to the children to reinforce daily routines such as nappy and mealtimes.  Based on British Sign Language, the programme uses a combination of speech, sign, body language, facial recognition and voice tone to reference the link between a sign and word, so aiding communication, and is particularly effective with very young children.
For more on what the children in our Pink Room get up to check out our Pink & Purple Room Blog.