Purple Room
Purple Room is geared towards children who are confidently mobile, and are around the ages of 18 months to 2 years.
A focus on further exploring their senses continues to be key, as children move to the Purple Room, and practitioners surround them with exciting and stimulating materials, designed to arouse their curiosity, encouraging them to be creative, whilst developing their motor skills, social skills and confidence.
Children gain independence through their play, with the freedom to more from one activity to another, and are encouraged to make choices for themselves and be sociable. Mealtimes facilitate this, with the children sitting in low chairs, around tables in small groups supported by their Key Person.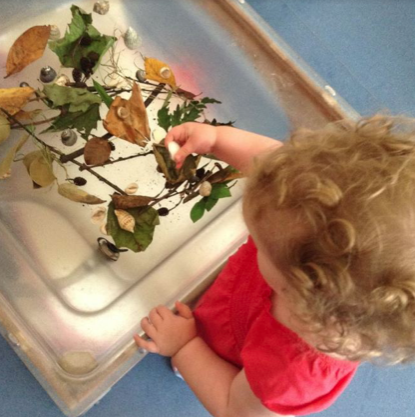 Our team support the children to become more independent, as they grow, both physically, and in confidence – such as introducing bigger chairs for them to sit on, that do not have straps, helping them to wash their own hands and introducing toilet training for those that are ready.
Children engage in a variety of group activities to increase concentration and communication levels, including the introduction of Circle Time, looking at the weather, regular sing-a-longs and activities based around colours and numbers, as well as more focused activities which help to prepare them for their transition to the Blue Room.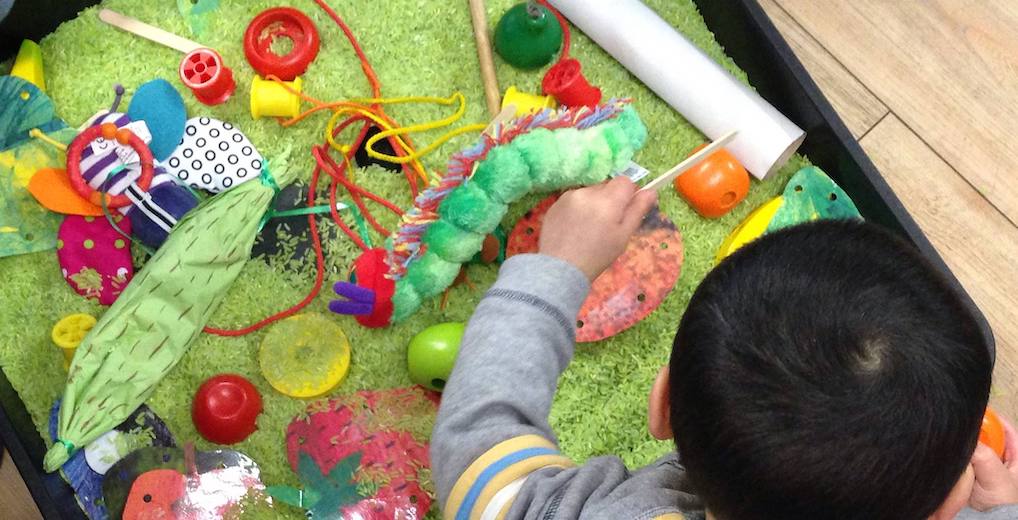 Physical activity is also an important part of the day, with staff ensuring that the children are kept moving through carefully designed exercises and yoga poses.
For more on what the children in our Purple Room get up to check out our Pink & Purple Room Blog.