Blue Room
Blue Room is geared towards children aged 2 to 3 years old, who learn through engaging activities and being able to confidently explore their environment. 
The development of independence, self confidence and self esteem are all encouraged in our Blue Room, reinforced through daily routines and activities. Children are encouraged to play together, to take turns and share, which are important in helping them to form positive relationships.
Practitioners encourage them to self-serve at meal times and to join in with group activities at Circle Time.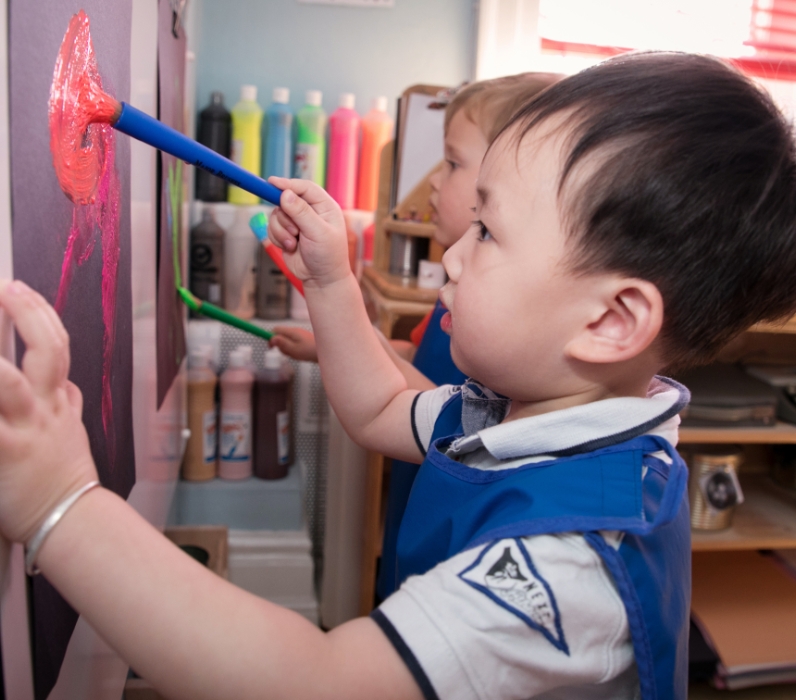 We love reading stories here in Blue Room, with books on display within each of the areas of the room to encourage storytelling.
Role play is also a key focus of the room, which encourages imaginative play, as well as a knowledge and understanding of the wider world, which is further reinforced through regular trips out of the nursery.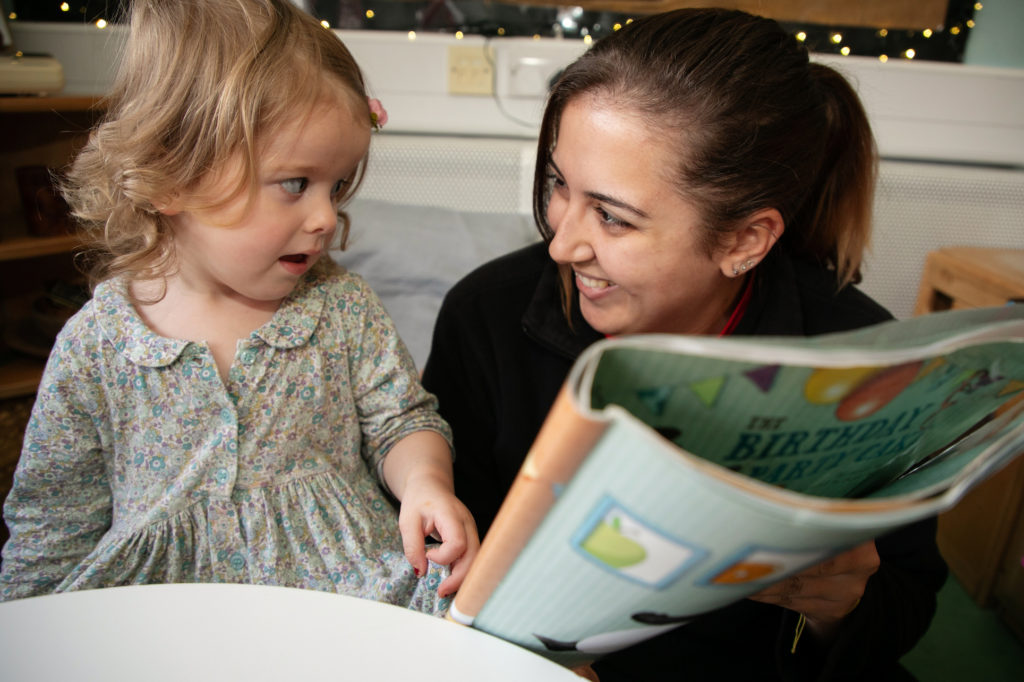 Recognising the importance of physical activity, the children in the Blue Room have access to a large indoor sand pit, which provides a myriad of opportunities for the children to enjoy!  Not only is this a great resource for working on those fine and large motors sells, but also challenges the children to explore and to develop their imaginations!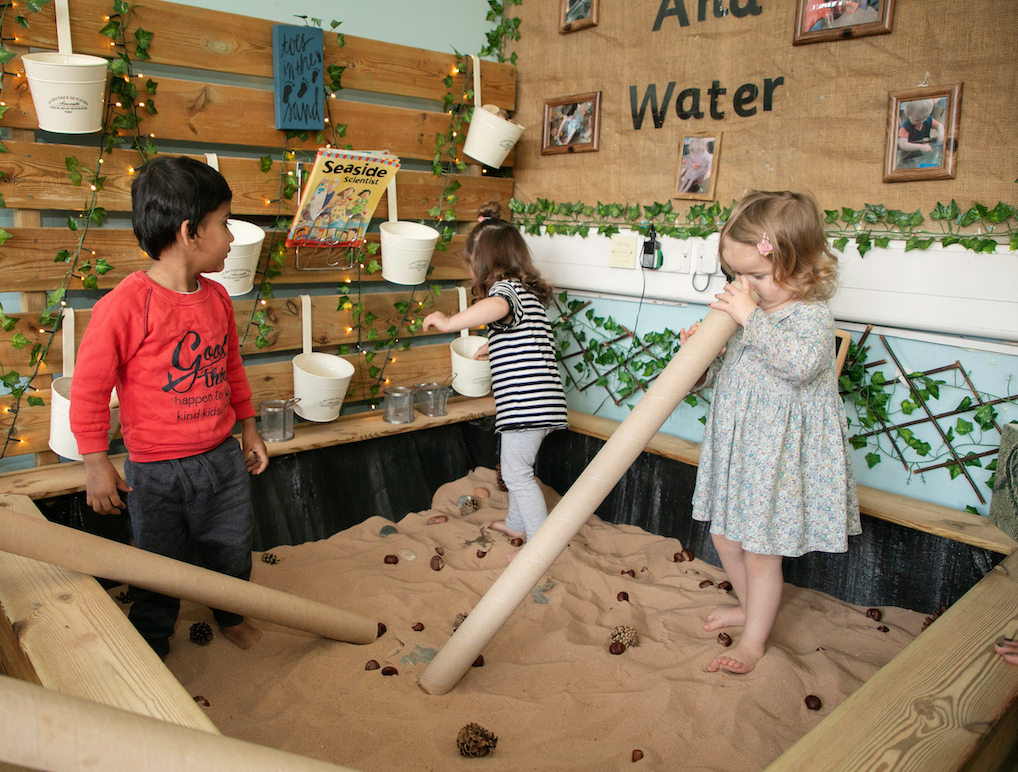 The children also take part in daily Wake Up Shake Up and Mini Me Yoga activities, to keep them moving, and also start PE sessions, designed to help them gain control of their bodies, whilst becoming more spatially aware and promoting good listening skills by following instructions.
Furthermore, to encourage the development of manipulative skills, and to strengthen fingers for writing, malleable play is another key activity. With constant access to the Playdough Station, children are free to get creative, or even try Dough Gym.
For more on what the children in our Blue Room get up to check out our Blue Room Blog.