Our Team
We believe that the staff are the lifeblood of a truly excellent nursery. Simply put, we couldn't do it without them!
And so we recognise that to ensure the very best outcomes for the children in our care, we must first ensure the same for our team, providing them with an inspiring environment within which to work and proactively supporting their wellbeing, both professionally and personally (for example, organising yoga sessions after work).
In recognition of our dedication to our team, we were very proud to be awarded the 2019 Supporting Staff Well Being award by the NDNA, which seek to reward and celebrate excellence within the early years sector.
We believe that a motivated and happy staff, who are dedicated and engaged, will nurture confident and happy children.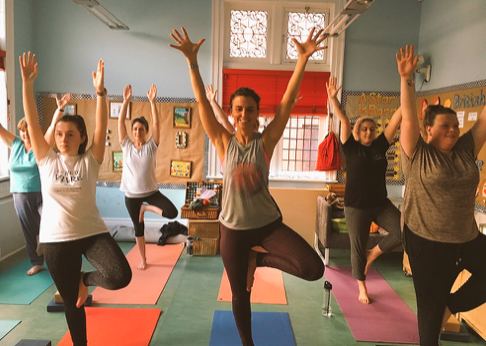 What does this mean in practice?
Firstly, our recruitment and training procedures are rigorous and we follow a carefully structured selection process to ensure that new members of the team understand our requirements and are equipped to meet them. This maximises our likelihood of taking on, and retaining, the right staff.  As part of this we carry out stringent security, reference and qualification checks.
Secondly, once on board, we train our team to provide inclusive play and learning opportunities, in line with EYFS requirements and our vision, and encourage them to develop as practitioners, through ongoing learning and development.
We carry out regular performance reviews with them, to ensure that our high standards are maintained and any development needs addressed.
Thirdly, we ensure various team building events are held throughout the year, always looking for ways to bring the team closer and to make them feel part of something special.  This can be anything from bowling nights to weekends away, or simply joining forces and pulling together, to raise money for charity.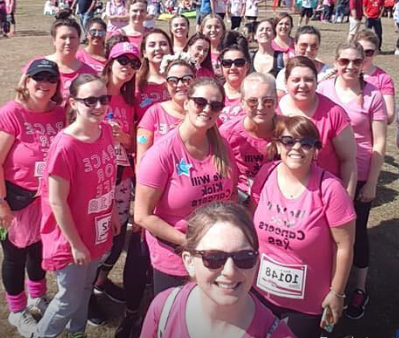 So what, we hear you cry!
In our humble opinion, the team is the most important thing. You will likely visit a variety of nurseries – big/small, indoor/outdoor, lots of resources/less resources – all important, BUT, it is the people at the nursery that matter.
It is they who will ultimately be looking after your child. And, it is their expertise, enthusiasm and passion for what they do, that is going to have the biggest impact on your child.
We are very proud of our staff retention record, with many of our team having been with us since we opened in 2007, or shortly thereafter. This helps to ensure the consistency of our provision and results in a closely bonded team, who support each other and enjoy working together.